When people say there's an issue with your exFAT, they're not being offensive. It's IT terminology, but not always language you understand. We prefer to talk to you like a real person.
We're a hands on technical leader that focuses on developing, implementing and supporting IT and communication solutions.
Through constant research and development we are able to provide innovative technologies and communications that improve your companies performance and business development. Our main focus is providing clear, valid and successful services whilst offering support and long lasting relationships with our customers.
Applying decades of business expertise
to solve customer problems.
Lumic was established in 2011 with the core aim to make IT less scary for customers.
We recognised that not everyone understands the technical lingo, so we set out to make sure we never confused our customers and fully explain what it is we do. This way, we are all on the same page and you understand the services you are getting from Lumic.
Our team continually stays up to date with training, innovative thinking and technology based trends, so that we can propose and deliver the most effective solution to our customers. We are based in London, but have customers up and down the UK that we solve problems for with clarity, simplicity and honesty. Our team have an excellent eye for detail, specialising in network consultancy, managed services and solutions such as IT Support, Voice over IP and unified communications & collaboration. We remove any unnecessary jargon and focus on what's important.. you.
Our Vision.
Our vision is to speak clearly, be human-centred and putting people at the heart of what we do so we can better streamline your infrastructure. A combination of research, learning about your wants, needs and expectations helps us to provide user specific solutions.
Our Mission.
We believe experience matters, so we want to become a leading UK IT and communications provider that people know they can turn to and trust for honest and structured solutions. We want to create successful experiences whilst giving people confidence in Lumic.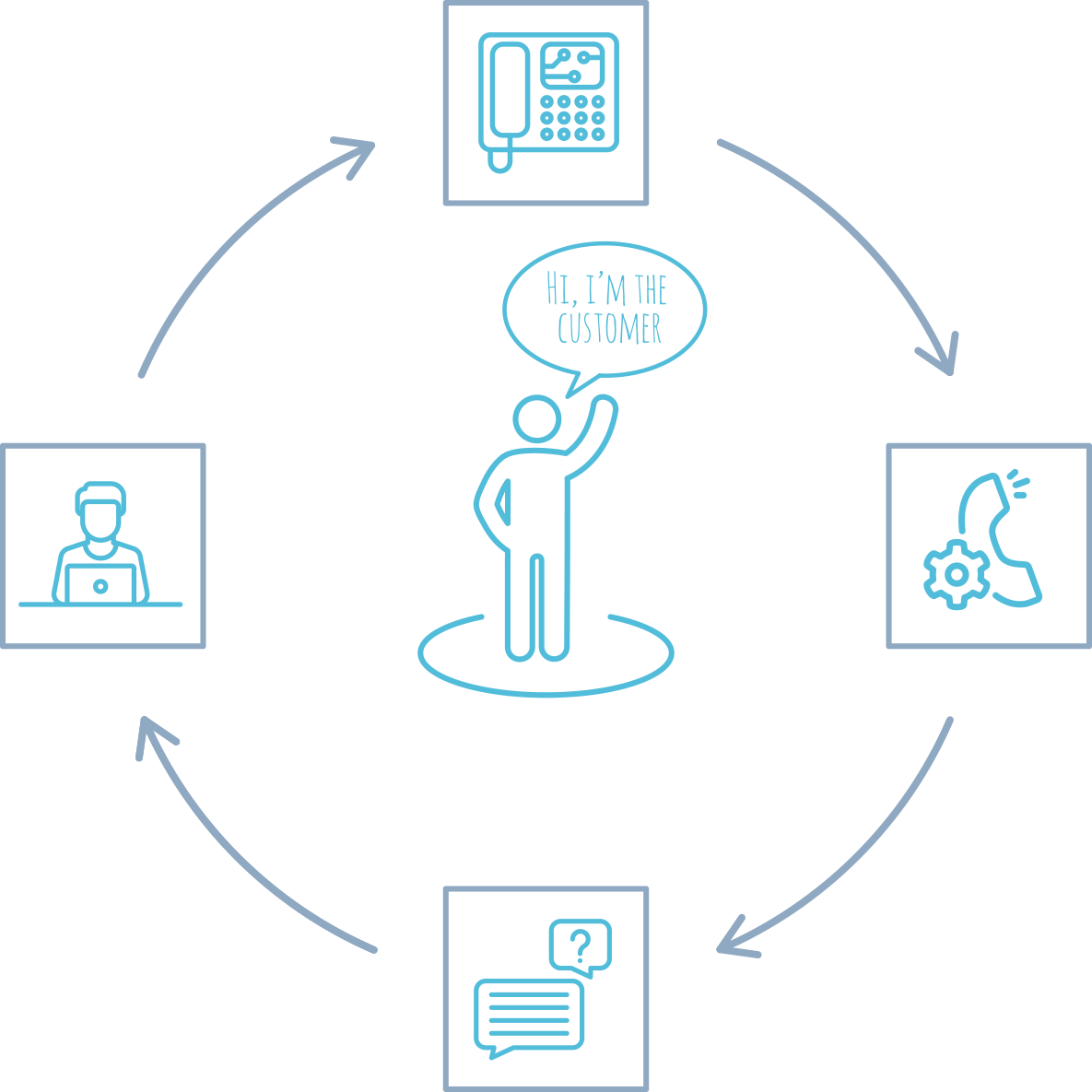 Building the best solution for each customer.
One thing we love about what we do is that every project is different, but our approach is consistent. Everything revolves around the customer from liaising and discovering what goals the solution needs to be to meet deployment. Once our job is complete we like to keep in close contact with customers to ensure they are fully supported and flexibly adapt around the business needs.
See our Services
You're out there, and we're coming to help you.
Work with us
What people are saying about us.
"We have appointed Lumic on many occasions to undertake all netwoking and electrical works in the refurbishment and fit out of numerous office premises and the quality of the work delivered is always superb. In addition, Lumic has assisted us in installing phone systems, wifi solutions and various other technical support when required. The team is quick to act, keep costs reasonable, keep us happy and delivering the expected results and then some."
Joshua Prince, Urban Recruitment Group
"I have worked with Lumic in a previous company, so when my husband and I set up our own company in 2011, I instantly contacted them to become our IT provider. Since this time, Lumic have provided our business with excellent support in all areas of IT and are always on the end of the phone. Their support has been a major factor in our operational success with our own clients and I can confidently recommend Lumic as a solid and reliable partner, who are experts in their field. What we appreciate most about working with Lumic is their ability to cut through the mess and advise us on credible options that work for us and our business."
Tracey Haste, Research Runner
"We have been using Lumic for approximately five years and have absolutely no hesitation in recommending them. They offered a solution for upgrading our servers and branch network for approximately a third of the price quoted by our previous providers on the basis that a business of our size did not require such a sophisticated solution. They have proved to be correct and regularly come up with ways to save costs whilst improving performance. In all our dealings with Lumic, they have been honest, realistic and reliable. It helps that they are also really nice guys"
Alan Spencer, Glenmead Property Management
We have no hesitation in recommending Lumic for any communication requirements needed. They have been looking after our company for the past 5 years and I have always found them to be totally professional, reliable and quick to respond when we have had problems.
Ben Hudson, Superbrands UK
Australasian Recruitment has been a dedicated client of Lumic since 2011. I have always found Lumic, and in particular Ricky Cross, to be instantly responsive, friendly and helpful. Each phone call has resulted in any issue we have being resolved and it is done with patience and care. We are currently in the process of moving our phone lines over to Lumic and this move is purely based on the desire to work with their company for all of our company's phone requirements.

I would have no hesitation in recommending Lumic and offering our professional reference to any future clients.
Ruth Hughes, Australasian Recruitment